Events are an essential way to create social connections and touch points to influence others lives. With the evolution of time, old and monotonous event trends are replaced with some latest event trends every year. They should be followed by event planners to create a new customer base and to make attendees experience one level up. An Event Planner has to continually look for some unique ways which would give a first-rate live event experience to attendees.
We have asked many event experts on their views for this and have at last come up with a list of trends which you need to know while planning an event. Let's have a look at them.
Versatility improves the Value-added
The days are gone when people used to visit an event without any purpose. These days, people attend an event for getting the best out of it either professionally or personally depending upon the event base. If we consider an event to be planned now, then the first tip would be making the attendees aware of every aspect of the event. This would arouse curiosity in them and hence, would make sure that they get the best experience. An example would be writing a list of events on the back side of name tags, and it is an easy and convenient way to let the attendees know about the complete set of events. Attendees will be intact on their seats till the last event as they will be excited to extract the best out of them.
Technology
Technology is a panacea in every sphere of life. It is a lifeline for all events these days. You must be wondering how can technology shape your events. You must have heard about RFID (Radio Frequency Identification). RFID wristbands can enhance your event no matter what the event is based about. Having an RFID wristband on every attendee's wrist would shorten queues at entry and exit of the event. These wristbands make the re-entry of a person hassle-free. RFID tags can be linked with credit cards which make the transactions seamlessly. Also, event planners can configure them in such a way that they can be used for personalized access to specific zones.
Artificial intelligence and machine learning can add value to your event. You can have a chatbot designed for your event which will answer attendees basic questions without any delay. It can be incorporated into Facebook and Whats app messenger. You can use these chatbots to even gather some data before organizing an event. This would give you recommendations to supplement the overall experience.
Distinctive Venues
The first step in organizing an event is to choose the right venue. Hotel ballrooms are quite spiritless these days. You can go for some unconventional options to stand amongst others. The demand for non-traditional spaces is going up as people want to get the best live experience. It will make the event memorable for all the attendees. Also, you could customize the space and make your event more versatile with non-traditional spaces.
Live Experience
As per one study conducted, people attend events to represent themselves – Who they are. The more you will connect them in person, the more you will be a successful event planner. This means that you have to do your homework of knowing attendees and their tastes before organizing an event. You should know the leading cause why are they attending your event and why not others? What are their expectations? You should find new ways to listen to them. While promotion of your event, you can have ways on social media to listen to their voices. In this way, you will get some valuable suggestions which would make your event – a successful event.
Also, these days People attend any event for multifaceted experiences. They are looking out for specific events, but at the same times, they are looking for something more. You attendees list can have a massive list of passions and hobbies. Some could like alcohol, and some would be animal lovers. Naturally, you can't incorporate these many diverse activities in your event but having a handful of them will make you stand apart from others. You need to choose wisely as this would have a long-lasting effect on attendees.
Creating VIP ordeal
You could try innovating your event by rolling out red carpets to make attendees feel royalty. This can make someones dream true, and thus they will love your event for this. Along with that, you can have the best vendor for food because as per one study, the more food options you will have – the happier will be the attendees. More than 80% of the people post photos of food at any event and hence it is an indispensable part of any event. You can even call a celebrity chef for creating a royalty experience.
Follow the above points to make your event stand out in the year 2019. I hope that your event becomes successful and attendees can get the best experience.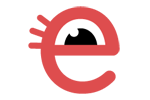 About Explara: SaaS Platform for Online Business, Event Ticketing, Membership Management, and Payment Gateway.
Our success in helping 100,000s of small & medium business to grow their revenue and solve business needs influenced us to expand Explara to become a multi-product business.
Comments
comments