If you've spent enough time in the marketing industry, then you're probably pretty familiar with the phrase "content is king". Regardless of your opinion on how true that phrase is, content is what makes the marketing world go round.
Content can mean many things to many different people, but what matters most is the impact it can have on the bottom line of a business – and that impact has the potential to be massive. The best news about this information is that influencer marketing revolves around content.
The bad news about this is that it's hard to measure. Measuring success becomes difficult when the value of influencer marketing is not easily quantifiable.
The fact of the matter is that although hard to measure, something has to be measured.
Top 5 influencer marketing metrics you should be measuring
Don't fall into the trap of measuring vanity metrics or numbers that prove no real value just for the sake of having numbers to report. This article will walk you through the five metrics that you need to start measuring to prove the success of your next campaign. These metrics are tried and true and will be able to prove the impact your influencer efforts have on your business's bottom line.
1. Impressions (brand awareness and exposure)
If you want to measure your brand awareness, then you will have to measure impressions. This is essentially the number of people that have viewed your influencer's content, resulting in exposure to your brand. The more people who view each post, the more people your brand is reaching. Most of the time, you can only see these numbers if your influencers share them with you. However, if you're using an influencer marketing platform, you will be able to see this number as the campaign manager, along with additional insights that will be useful to you down the road. Additionally, you can track the increase in impressions that your brand receives due to the campaign via your social media management tool.
In addition to influencer-driven brand awareness, check how you can market your event for free.
2. Influenced revenue
"To prove the impact and success of your influencer marketing campaign, measure the number of leads and revenue brought in. When working with influencers, you want them to help your business move the needle. Your business won't grow with likes and followers, but your business will strive with leads and sales," says Jonathan Aufrey from Growth Hackers.
If your goal is to increase revenue and bring in new leads, ensure that every influencer you work with has a UTM code attached to their link. A UTM code will guarantee you're tracking the number of clicks and transactions that your target audience is completing thanks to that specific influencer. Another way you can track influenced revenue is by giving each influencer a unique promo code. Every time that code is used, you will be able to assign the sale to the influencer. Upon campaign completion, you will also have objective numbers that prove which of your influencers yield the highest ROI and which ones you might not want to work with for next time.
3. Engagement
If one of your main goals is to build an engaged community of loyal supporters, you'll want to focus on engagement. It doesn't matter how well your influencer's post was executed, because if the comment section is radio silent, it's equivalent to zero impact. Engagement and discussion is key to leading creating word of mouth around your brand.
The comment section is just one of the ways you can measure engagement. Take a look at the likes, shares, reposts, time on page, mentions, and reactions your influencer posts are getting. These are all strong indicators of engagement. The good news is that there is plenty of help out there to put a number on your engagement. Take a look at the best social media analytic tools on the market to help you measure it.
4. Referral traffic 
"Monitoring referral traffic can tell you how many people arrived on your website due to your campaign, and it's a key success metric. Analyze your referral traffic before the start of each new campaign. It's a good way to compare metric results by looking at new visitors, referral sources, total page views, and time on site," says Anne Fairfield-Sonn from CiBO Technologies.
If traffic is your goal, you'll want to understand which influencer brings in the largest wave of traffic and which campaign is the most effective. If your influencer campaigns span multiple social platforms and marketing strategies, use your website traffic as an indicator of which influencer and type of campaign are the most successful in doing so. You can track your traffic using digital analytics software, just be sure that it's set up before the start of your campaign.
5. Content 
And lastly, let's not forget that content is king!
"One thing that often gets overlooked is the content your influencers have created for you. Let's say you run a campaign with 15 to 20 micro-influencers, you now potentially have 15 to 20 pieces of content that you can look to repurpose as well," says Zach from Tribe.
The content you receive is easily measurable (by manually counting if necessary), and it can be one of the most underutilized results from a campaign. If you were scrambling to prove the ROI of your last influencer campaign to your boss, one way you can prove it next time is by sharing how much money your team was able to save by repurposing the content in a variety of ways. Using the content you receive is another way to spread the positive perception of your brand. The more content your target audience sees of people just like them using (and loving) your product or service, the more likely they are to be influenced to buy as well, which is the whole concept of influencer marketing.
Measure what matters
Influencers are a trend for many industries from travel to e-commerce. The metrics you measure ultimately depend on your overarching campaign goal. Determine what success looks like to you and your team and start measuring what really matters. You will quickly begin to see areas for improvement with your influencer marketing efforts when you end the tracking of vanity metrics. Whether that means changing up the type of influencers your brand works with, meeting more with your chosen influencer in person or via video conferencing to set better expectations, or revamping your entire strategy and goals you expect to achieve, as long as you're measuring what matters the most to your bottom line, you will succeed.
About the author:
Hannah Tow is a Content Marketing Associate at G2. She graduated from the University of Missouri with a degree in Journalism and is very happy to be working in her favorite city, Chicago. In her free time, Hannah enjoys running with her dog, Teddy, traveling to new and exciting places, and capturing the beautiful places she travels to with her DSLR camera.
LinkedIn: https://www.linkedin.com/in/hannah-tow/
Twitter:https://twitter.com/hannah_tow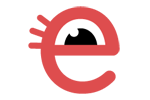 About Explara: SaaS Platform for Online Business, Event Ticketing, Membership Management, and Payment Gateway.
Our success in helping 100,000s of small & medium business to grow their revenue and solve business needs influenced us to expand Explara to become a multi-product business.
Comments
comments