Event Planning and making a splash is a bit strenuous for a start-up and thus, they need out of the box ideas to publicize their events. Start-ups have a low marketing budget but they should not consider it as a hindrance. Even if you are short of funds, still thinking creatively will help you in expanding your customer base. Organizing events is one of the best ways to influence a large chunk of the population at once. It would help you in establishing your brand and your brand value would increase tremendously.
You would have heard of Viral marketing and word-of-mouth marketing techniques to increase your customer base but nobody actually knows how to carry out these things in reality. So, now let's discuss some outstanding ideas for low-budget start-ups to make their event – a successful event.
Concise Goals
First, you should be clear that what exactly you need from the event? Is it ROI or large customer base? Are you thinking to acquire a large population of customers or popularize some of your products? You have to think of some inventive ideas which you will be driving through, while the event. You have to do a lot of research for that. Let's have a look at one example – If you are doing an event to do branding of your product then you can distribute free samples to attendees and this would increase the trust value. You can even take feedback from then, on the go and this will help you learn more about the attitude of people towards your product. These ideas would add a cherry to your cake and will help you in getting ROI.
Proper Planning
For gaining popularity, you need to plan properly. You have to be connected with people and keep them updated about all event updates. The best way to channelize your connection would be through social media. You need to post regularly about the activities involved in events. You can keep these post automated through software so that people can get live updates. Facebook, Instagram, and Linked-in are going to be your best friends in that. You can make use of Artificial Intelligence to design chat-bots which would be integrated into Facebook's messenger. It should be capable of answering basic questions about the event. These low-budget things can actually make your small event – a big and successful event!
Deciding Venue
It is not always that 5-star hotels ballrooms are a perfect venue for events. Sometimes you can think in an unconventional way and try to take a space which is not that costly. You can make use of nontraditional spaces and have the best arrangements done on it. It is not always money which can make your event a big one while sometimes it is brain and creativity which can make you do wonders. You can take a lawn and have some cool lightning done to give a swag look. It would give you an elegant and high-spirited feel to your event.
Creativity
It is very important to be strategic and concise but at the same time, keep in mind that people get bored with technical stuff easily. You need to make the event's mood in such a way that everyone can enjoy at their best. There would be a diverse population and hence; would be their interest. Some would like to booze and some would like to explore art. For this, you can have a study done to analyze the attendee's mindset before the event through social platforms. You have to then think of some cool and creative ideas to integrated their interest in your event. You could get some musicians to draw a crowd and it would be then a viral marketing event. It is thus creativity, which can drive people crazy and make your start-up a big business brand soon.
Warm Welcoming Experience
You should remember that warm welcoming experience is the key to a successful event. You should have plenty of staff who should give smiles to attendees at arrival. You and your staff should behave in such a way which should make attendees believe that your hosting is the best and attentive that they can ever receive. You can have a magician to cheer them up or have a red carpet to give then a VIP ordeal. These things might seem small but they affect an event in a big way.
Just follow the above advice and believe me your start-up event will become a big success in the history. Always remember "It is not always money which matters but sometimes it is creativity and thinking out of the box." Einstein has rightly said, "Imagination is more important than knowledge".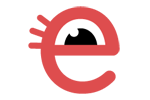 About Explara: SaaS Platform for Online Business, Event Ticketing, Membership Management, and Payment Gateway.
Our success in helping 100,000s of small & medium business to grow their revenue and solve business needs influenced us to expand Explara to become a multi-product business.
Comments
comments