Figuring out the best approach for designing corporate event entertainment is one of the most challenging tasks that an event production agency faces.
Corporate attendees can be difficult to impress, and thus you need to come up with an approach that will capture their attention, meet their expectations, while at the same time accomplishing your goals for the event as well.
That's where experience design can be so helpful.
It can provide you with a much better understanding of who the people that you're trying to reach are and help you put together entertaining experiences that will be hard to forget.
But what exactly is experience design?
Well, let's explore what it is and how it can help enhance your event entertainment below.
What is Experience Design?
Experience design is a new way to look at event production.
Basically, it's the process of developing each aspect of the event entertainment based on who you are trying to reach, and making sure that the attendees have their needs and expectations matched from before the event even starts until after it has already finished.
That's what any good event production agency was already trying to do, but the main difference is the conscious effort into mapping out the entire experience based on a deep understanding of the audience that will be in attendance.
To design experiences that deliver the desired outcome, conference management services providers must know exactly who their audience is, what they need, what they desire, and what is the best way to put together an experience that meets those expectations.
But how can you gain a better understanding of your attendees?
Well, even though traditionally event planners wouldn't spend too much time digging into the personas and core desires of their audience, as this was more common for marketers, the truth is that this approach can make a huge difference in the way an event is perceived and how it is able to accomplish its goals.
And the first step of the process is to gather all the relevant information that you can about your attendees.
You need to go through the demographics, interests, desires, habits, and all other information that you feel could be relevant and create an attendee avatar that you will base all of your decisions on.
Look at their motivations for attending the event, their goals, as well as their expectations for the entertainment. If you can understand these three aspects, you will be well on your way to making your event a huge success.
While taking on the task of developing an attendee persona may seem like a lengthy and arduous process, it will be well worth it if you do it properly.
Let's explore some of the ways how experience design can help to elevate your corporate event entertainment below.
Use the Right Technology
When you understand the audience that you're trying to reach, it will be much easier to use tech solutions for enhancing your events and providing an unforgettable experience to your corporate guests.
Corporate audiences have high expectations and aren't easily impressed, as they have already attended many events in the past, so you need to find ways to use technology to your advantage and introduce new and captivating experiences for your guests.
If you take the time to get to know the people that you're catering to, you can then eliminate some tech solutions that they are likely to have already witnessed, and then focus on developing newer and more exciting options that are much more likely to generate a positive response.
Leave a More Lasting Impression
You want people to keep talking about the entertainment of your corporate event even after it has already finished, and with the help of experience design, you can significantly increase your chances of wowing your audience, as your entertainment will be in line with their expectations and will be relevant and exciting.
After all, once you know which direction to take, you can commit to the entertainment choice and personalise it to a level that generates a much better response and allows you to show your attendees that this event was designed especially for them.
Better Execution
Most of the time, the success of an event comes down to how well you can execute it.
Countless details go into making the entire event, and its entertainment goes without a hitch, so having as much information as possible about your audience and their preferences will allow you to make more educated decisions and take steps to prevent the potential issues that could have the biggest negative impact for your audience.
What's more, by knowing your attendees by heart, you can design their experiences in a way that makes the most sense, planning out the entertainment around the event schedule to create excitement instead of acting as a disruption.
Better Branding Possibilities
Any event management services provider knows that although the main purpose of the corporate event entertainment is to capture the imagination and attention of the audience, branding is also often a key goal that cannot be ignored.
And with experience design, you can ensure that the brand is presented in a way that will generate the most positive response, and will accomplish the brand awareness goals in the process.
Since branding relies so much on matching the expectations of the audience, experience design can help to ensure that all of your messages are aligned with what your attendees are the most likely to respond to.
It Can Help to Reach a Wider Audience
Finally, you can't underestimate the potential of well-planned and executed entertainment to the reach and impact that your entire event could have.
If you are able to incorporate technology and provide an unforgettable experience to your guests, you will likely find that your event will become known far beyond the attendee list and will spread at a rapid pace with the help of social media and word-of-mouth.
People love sharing their most impressive experiences with colleagues and friends, so if your corporate event entertainment gets people excited, you can be sure that many attendees will be sharing it on social media and talking about it in person.
Author Bio
Sarah Hill is a content writer at Seven Events Ltd – one of the leading corporate event planners in Birmingham, specialising in organising event, team building, incentive travel, and conference. She started her career in the events industry almost a decade ago as time progressed she became an avid event blogger sharing her insight on corporate event planning.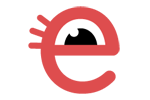 About Explara: SaaS Platform for Online Business, Event Ticketing, Membership Management, and Payment Gateway.
Our success in helping 100,000s of small & medium business to grow their revenue and solve business needs influenced us to expand Explara to become a multi-product business.
Comments
comments