The success of a business event is more often than not directly proportional to the number of 'relevant' people who attend and to the amount of buzz you create both online & offline. And there is no more effective yet cheap way to do that than a strong social media strategy. Social Media is one of the greatest platforms to build a community for your brand, and a great community helps achieve business success. A successful event is a great way to build communities for your brand.
Here are 6 pointers you must keep in mind how to leverage social media for your event:
Choosing the Social Media Platform


Social Media is one of the strongest media to promote your event and spread the buzz about your upcoming event. Optimum results can be achieved by choosing the right platform of social media. However, choosing the right social media depends on your strategies for your posts on social media. It is not just buying followers for your post instead how many engagements you are getting through it. For example, photographs and visual posts work best on Instagram and Facebook, while if you want to target the youth and millennials Snapchat is something you should experiment with.



Event hashtags


Use your events hashtags wisely, loudly and consistently. Choose a list of your event hashtags which are short, unique and catchy. Stick to your hashtags with consistency as consistency is the key. Your participants must be compelled subconsciously to use your hashtags, which only happens if they are consistently exposed to the top 3-5 hashtags. Also, don't stop there — advance your hashtag on the entirety of your other correspondence channels. These incorporate your micro websites, email marketing, print materials, and that's only the tip of the iceberg. Even during the event, you may use the same hashtags to be visible at your events so you attract more word of mouth. Include your hashtags in your handouts and display it on screens throughout your venue.

Make your attendees become social


You must make others talk about your event online & create a buzz. Introduce incentives for using your brand name or using your hashtags and share your event on social media. For example, creating a photo competition for your event. You can also upload a bunch of pictures and videos of your attendees and tag them on your channel. Or share it with them so they can upload on theirs.

Behind the scene coverages


People are often interested in looking at the behind the scene photos and shoots. To promote your event, you can shoot some interesting casual shots and share it with the public on social media. This also 'humanizes' the brand. Many studies have shown that people relate with a brand much more when you show a human side of things. You can also consider interviews with the organizing team, attendees or speakers to capture their feedback or experience, a time wrap video of the venue being set up or anything which shows the event as a set of humans with emotions coming together to make something happen.



Remarketing on Facebook


On Facebook, custom audiences option shows ads to the segment of people who have already visited your website. This is also called retargeting or remarketing. An Advertiser puts up a strategy to display event ads to Facebook, especially to the users who left the website or any webpage on your website, just before purchasing the ticket. It is an effective strategy on social media because people rarely buy tickets for an event within the first time but remarketing helps them to decide in your favor. Moreover, you can retarget your attendees of the event reminding them about your product offerings. This tip is for after the event, because it is important to follow through to get the maximum ROI.

Make a Video

Create videos which convey the excitement and fun factor of your event. Always remember your intended audience for your video. Your video must convey the right message of your event to the targeted attendees. Your benefits must be crystal clear. The Video is a medium which can be connected anywhere, share your video on your landing pages and then share it on social media attracts visitors on your web pages. Facebook just loves the video and also has included many options to include tags for displaying your video. Uploading an event video increases your exposure in the news feed. Using a video, information about an event on Facebook gets around 10 times higher reach within your locality and target audience. Some ideas for videos include interviews, as mentioned, and after movies for the event.


Author: This blog post has been written by Aditya Khanduri. We thank him for sharing his thoughts via the blog on our platform.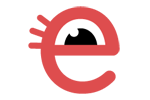 About Explara: SaaS Platform for Online Business, Event Ticketing, Membership Management, and Payment Gateway.
Our success in helping 100,000s of small & medium business to grow their revenue and solve business needs influenced us to expand Explara to become a multi-product business.
Comments
comments