It is interesting to see that how the last few years have changed the Indian food and hospitality industry. Now, it isn't just about big and established brands like the Hyatt or Taj, it also includes startups like Chaayos or Sugarama.
Image Credits
Some of the most popular food festivals in the country are the Palate Food Festival, National Street Festival, Sula Fest, and Grub Fest. Each one has their own specialty and own genre of visitors.
While Grub Fest is more about different Restaurants and Music Bands, Street Food Festival is about local street food that people love to eat. It is not necessary that people who will visit the Grub Festival will surely visit the other Festivals too. However, there is no limitations on foodies.
1. What's so unique about food festivals?
Like any other festivals it will include the usual promotional activities. What makes such festivals even more special and interesting is that they provide equal opportunity to the upcoming/promising brands.
Apart from this, it is the best way for the newly launched food and beverage establishments to observe and learn how the already established brands deal with their customers.
Image Credits
A perfect example for this kind of food festival would be the Palate Food festival. This festival witnessed thousands of visitors in its three-day schedule. It showcased almost every big name from the hospitality industry including TC Maurya, The Taj Palace, and Hyatt. Along with such reputed brands, it also had the fresh and upcoming talents with amazing food concepts like Chaayos.
2.So it's just about copying the existing ones?
No. It is definitely not that. In fact, it is about creating your own style.
Every individual is born with their unique style and characteristics, this same rule applies to your company also. You need give your enterprise its own identity, something that defines it, a thing that cannot be re-created by anyone else.
You can observe and learn how the big brands deal with different situations and conditions.
For example, Chaayos is a startup that experiments with tea. Indians love tea, and their Chai Pe Charcha, in fact they can have it any time in a day without any fixed number of cups.
With Chaayos, they can not only drink tea, but try some new flavors along with it.
3. It's not for me, I'm new and my company doesn't have that kind of capital
If that is the case, then you must grab every opportunity to set up your own stall in the food festival. Most of the times, new companies do not have high budgets to promote themselves.
Therefore, they do not get noticed by their targeted audiences. Such food festivals are the best way to present yourself, and inform the people about your tempting menu and food items.
In addition to this, you can make much more money than you usually do.
Take companies like Juice Up, House of Candy, Lucky's Bakery and Pastries. All three companies had displayed their products and were busy attending and interacting with buyers during the Palate Food Festival, New Delhi.
4. Should I look for some other methods to promote my brand name before and during the event?
You can promote your company on the different social media pages, and inform people that you will be putting up a stall in a food fest. Along with this, provide some additional details like the special menu, or new additions in the menu.
In order to attract a larger crowd to your stall you can create some online quizzes, and as a prize, you can gift vouchers or coupons.
Apart from online promotion, you can look up the offline promotional activities. This includes creating attractive banners for the festival visitors. Give them reasons why they should visit your stall, place your company's name along with your logo at different locations of the fest.
Other than the above two mentioned promoting ideas, put together sample kits or products for your visitors. So what if they are not buying anything from your stall, give them your samples, and create an urge to buy your products and services. Remember, they may forget about your banners, and logo design, but they will never forget the taste and essence of your product.
5. Is there anything else that I should consider?
Do not forget about the reality, the visitors may have come to try different food items, but they have to have fun too. Try to involve them in fun activities. This will keep the visitors engaged, increase the crowds at your stall and ensure your brand has a better recall or impact.
Also, try adding a small sit-in dining section as it also increases your sale percentage for the day.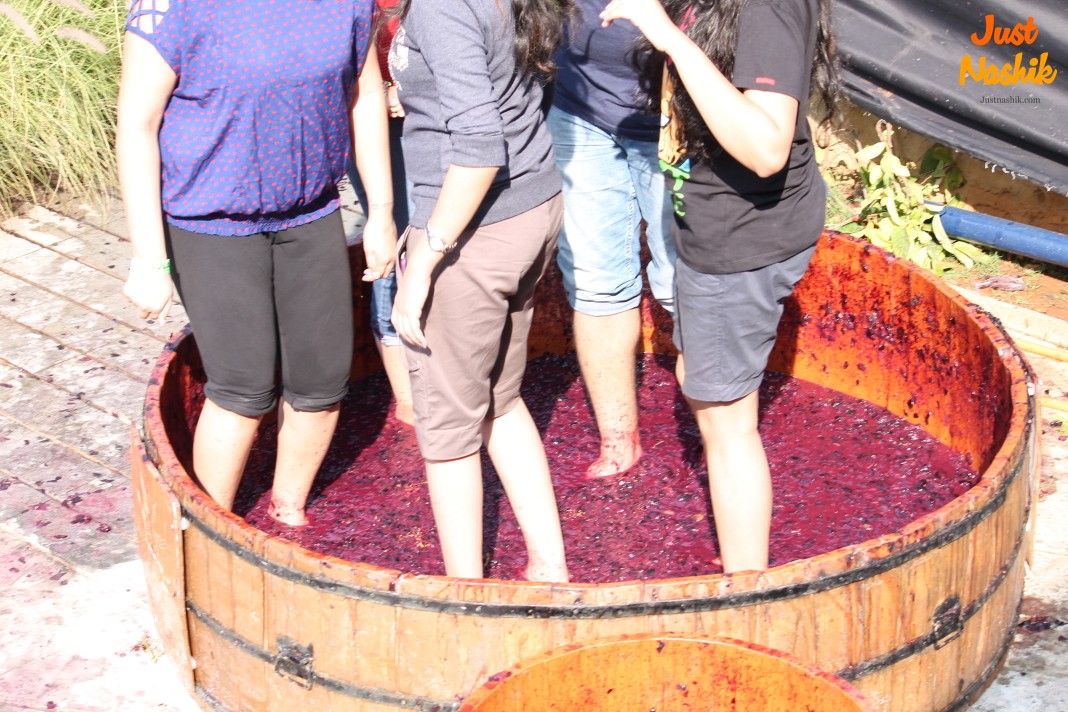 A festival that just suits the description is Bandra Wine Festival. It has fun activities for the visitors such as mashing grapes with their feet and quick pointers to educate themselves about the different wines. Apart from wines, the festival also offers a wide range of cheese that perfectly complements the nectar of the gods.
6. What will be the final impact of the fest on my brand/company?
Fests bring massive numbers together. This includes other establishment owners, competitors, and visitors. By launching your own stall at any fest, you are making people aware of your brand and services in the market. Along with this, you create connections with your other associates, and clients that can last for very long years.
Remember, you are not alone, and therefore, you should not act like one. There are several other people. Companies that are working very hard to create their own position in the market place. With such food festivals, you can achieve the same results with less considerably less amount of efforts.
Comments
comments