"Marketing is an activity, set of institutions, and processes for creating, communicating, delivering, and exchanging offerings that have value for customers, clients, partners, and society at large."
– American marketing association
Marketing is probably not a new term for many. All those who own a business are very much familiar with the concept. It is known to be the heart of any business. And so, a well-marketed business is bound to achieve success.
'Marketing' as a term is a broad concept, an umbrella that holds a plethora of techniques under it. With emerging technological advances, the ideas and concepts behind marketing are continually evolving. New trends are emerging every day. New stories of successful marketing campaigns are surfacing every fortnight.
One such trend that is in the limelight today is EVENT MARKETING.
What is Event Marketing?
In simple words, event marketing is reaching out to your customers through in-person interactions. Event marketing is a versatile strategy where you can build long-lasting relationships with customers and partners alike.
Event marketing within itself has multiple classes. Multiple forms of event marketing can be used to cater to specific goals of a marketer.
A company can host its own event thus building a robust and healthy relationship with its prospects and customers. It can otherwise attend other events as exhibitors and promote their products or services. Or can host webinars or online workshops as a means to educate your customers and prospects.
Event marketing, although, is closely associated with conventional marketing ideas, is a highly effective method to reach deeper into your target audience. Incidentally, 80% of the marketers around the globe believe that event marketing is a single channel that can guarantee ROI.
But, why though?
Let's think of it this way – what is marketing?
Communication. Period.
Yes, it is nothing but communication at its core.
Marketing is conveying the right message to the right people at the right time. And what helps achieve this purpose better than events?
This is precisely why big companies are adopting event marketing as their primary strategy to reach out to their prospects and existing customers.
According to the 2012 IDC Tech Marketing Benchmarks Study, on average event marketing constitutes 1/5 of the marketing budget, which is a pretty sizeable percentage.
More to the above fact, here are four reasons you should adopt event marketing as well:
1) Branding and awareness
Marketing as we discussed earlier is making people aware of your existence. Events are forums where you know how many people learn about your business and offerings in real time.
2) Lead generation
Another reason why prominent organizations take part in events is to generate leads. Events prove to be just the right place to do so for, your target audience is right there. All you have to do is, let them know.
3) Customer engagement
Fact: Every marketer knows that key to driving ROI on dollars spent on marketing is by retaining existing customers.
Events provide an unparalleled platform to engage and interact with your customers in person thus helping sustain existing relationships and building new ones.
4) Education
Not all people attend events just to network. Most folks pool in to get educated. And so it is imperative for you as an individual or as a company to impart valuable information. Doing so makes you stand out from the rest and will help in establishing a unique identity.
Having known the importance of events as a marketing strategy, the next logical step is measurement.

How do you measure the success? How can you identify your KPI's?
Following are a few ways to measure your metrics:
1) Registration
Quite obviously, the total number of event registration is a way to measure the success of your event. To gain more insights, you can slice these metrics to understand which month had more registrations or what fragment of people registered more.
2) Gross revenue
If the event is a paid one, then the total revenue clearly indicates the success of the event. Quite similar to registration insights, you can get more insights into understanding the demographics of the people attending the event.
3) Social Media mentions
In today's world to understand the performance of any business, all you have to do is have a glance at their social media page. Similarly, for events, the number of mentions on SM solely reflects its achievement or failure.
Finally,
4) Customers acquired
Although this is a statement that has always been on the table, let me quote it again. The total number of customers that have actually converted ties back to the success ratio of your event.
Wrapping Up: Event marketing Vs. You
The concept of event marketing is growing every day. If you have not planned one for your business, then you better buckle up and get brainstorming.
In the meantime, have any questions that I have not answered? Leave a comment below.
Find out how Explara can help you manage your event marketing with a powerful suite of 12 Do-It-Yourself solutions as one of the world's only Unified Platforms.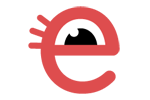 About Explara: SaaS Platform for Online Business, Event Ticketing, Membership Management, and Payment Gateway.
Our success in helping 100,000s of small & medium business to grow their revenue and solve business needs influenced us to expand Explara to become a multi-product business.
Comments
comments