Finding the ideal event venue is a herculean task especially when it comes to leaving a lasting impression on your clients.
Venue space must resemble the personality of your event brand and fall within your budget, you may feel that a perfect location doesn't exist, but there is always a brighter side.
The best approach to find the ideal location is making extensive research online and by visiting the locations. Just online is not enough as you may risk losing your reputation and clientele by choosing a venue in no time that doesn't fit your goals.
Here are the factors to consider when you decide on a venue.
Venue Selection Factors
Here are the factors to consider when you decide on a venue.
Cost matters
Selecting a venue depends on the budget you have set for your event. If your budget is $10000 – $15000, you can select a 5-star hotel or even a 7-star hotel. For $7000 you shall be able to find a good pub. And if your budget is somewhat around $5000 you may want to consider a decent 3-star hotel or banquet hall.
Different strokes for different folks
Are your guests' professionals, young grads, work from home mommies, or social workers. And how many guests are you expecting in your event? The type and number of prospective audience shall decide what venue you should select. If your guests belong to a high social profile you can go choose a uber-chic private villa or a 7-star hotel. For your upper-middle-class guests consider a pub or a 5-star hotel. Similarly, the venue should be good enough to fit in all your guests comfortably.
Space Considerations
Once you have the budget and guests details ready, shortlist the venue accordingly. See if the venue offers a convenient parking space? Is the venue friendly for physically-challenged guests? If not, can they make arrangements if requested? These are important things to consider while selecting a venue.
It's important to select the right venue for your guests because at every moment the guests need to feel special. If the just perfect venue is unavailable, do not settle for less even if means changing the event date. Keep options of two to three dates and finalize the perfect venue.
Special attractions and amenities matter
For any event, it is important that the guests have a gala time enjoying every moment. Selection of artist and performers should be judiciously done. Every bit of your event should be fabulous so that guests feel dignified, impressed and valued! Check what facilities does the venue provide? Do they provide Wi-Fi access, what type of microphone arrangements are there? Is there extra space for the kitchen? Ask what arrangements they have for parking, food and beverages, linens, clean-up staff, and entertainment options.
Convenient location for all your guests
Guests do not like the hassle of traveling long distance for a party. Ensure the venue is conveniently located. If you have outstation guests, look for a venue close to the airport. Or if you are arranging a stay for all your outstation guests at one hotel, consider reserving the banquet hall of the same hotel for your event. This will remove the hassle of parking and the chances of your guests reaching late for the event.
More pointers to consider
Selecting a venue is one of the most tricky decisions in event planning. The beaten path is safest – you can trust what your peers went for when organizing their big event. You have to carefully consider each aspect of your event and decide the venue accordingly. Ask about all the charges of the venue beforehand and take the time to read the rental contract twice – check the damages clause, look for the charge per hour in case event extends beyond agreed timings and go through the cancellation policy. How aesthetic is the venue – is it well lit? Is the decoration enchanting? What about the layout? Give due importance to all these factors – after all your sole aim is to provide quality to your guests, inst it?
With the above factors taken into consideration, you can find the perfect venue using a venue agency/ or using online venue booking solution.
Venue Booking Solutions
Here are a few examples of Venue Booking Solution providers.
Venuerific
Venuerific is a young and dynamic team that loves introducing people to all manner of amazing, trendy, beautiful, professional and truly unique venues. They are building a regional platform that showcases Asia's best venues with the aim of delighting event owners and saving them the time and effort when looking for one.
https://www.venuerific.com/where
HeadBox
HeadBox platform allows you to search and book a venue online in a seamless way. With almost 5,000 venues across the UK, you can choose the one that falls under your budget and goals.
Whether you need it for a workshop, business party, presentation or meeting, scrolling the list of venues with their full details is never arduous with HeadBox.
Splacer
Splacer is also a convenient online platform where you can find the best event location by filtering the size, location, and type of activity. All beautiful and creative spaces are listed after they have been approved.
Focuses on Canada & USA market
MegaVenues
MegaVenues hosts all the information needed to select the perfect venue – be it for weddings, private parties, get-togethers, conferences, meetings, training, shows, promotional or any other event.
Focuses on India, Canada & USA market
EVENTup
EVENTup provides you with an opportunity to browse your ideal event venue in over 300 major cities. Three steps and you're all set to go – browse, connect and book.
Focuses on Canada & USA market
thisopenspace
thisopenspace can help you discover one-of-a-kind space to make your event a major hit. The exclusive listing and easy design help you search for the best location.
Focuses on Canada & USA market.
Snappening
Snappening tool is more admired than others as it is featured with additional tools such as calendar tools, reviews, document sharing, and so forth.
Focuses on Canada & USA market.
Venue Finalization Key Pointers
Consider reviews
Before booking a space, you must make sure that the venue is located in the best part of the city and have enough room for housing your audience. With a myriad of venues, it seems more challenging to finalize the spot. However, there are some review tools such as Yelp that can help you reach the conclusion without further ado.
Positive reviews can't guarantee if the event space is top-notch as most of the reviews are considered fabricated. You may think that it's not a trustworthy way to filter good venues.
Read reviews and look for outlandish words such as "awesome," "must-visit," "unbeatable," etc. These exaggerated words are used to coax the reader into believing that they are unsurpassed.
Use your network
No reviews can help you better than talking to a real person. Ask your friends for some suggestions to find a venue. Try to know their experiences with venues that they booked for conferences or other reasons.
You can also join a community of event planners on social media. Participate in online chats and forums to collaborate with other event planners to know about the best locations.
Venue trends
There are several locations that have gained eminence among event organizers. You must keep an eye on marketing trends while picking up the venue. Venues high in demand will not let you down.
These tools will help you find a perfect location, yet you have to consider a lot of things to make your event strategy successful.
The ideal location is always the one that will meet your goals and for this purpose, you need to create an event design plan which will help you decide whether the venue aligns with your purpose.
For instance, you should consider that lighting is in accord with the type of event to create the perfect ambiance. Lighting for a business party must vary from the lighting for a presentation. However, you must always remember that less is more.
Placement of furniture also needs to be considered. For example, if you want your guests to be interactive, seating arrangements should be in proximity.
Finding an ideal event venue is never a simple process, but you can make it easier by following the right strategy. Aforementioned tools will help you find the best event venue for your next conference.
When you are hosting your next event, you are most welcome to explore Explara. Awesomeness!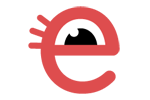 About Explara: SaaS Platform for Online Business, Event Ticketing, Membership Management, and Payment Gateway.
Our success in helping 100,000s of small & medium business to grow their revenue and solve business needs influenced us to expand Explara to become a multi-product business.
Comments
comments