Events are cumbersome. No, that's not a statement with an intentional negative connotation. Events comprised of a myriad of tasks. Hence, by definition, they are formidable in terms of handling. In this discussion, we will not even look at it in entirety. We are just taking up the final bit of it – through an arguably significant bit of it. We're talking about the management of attendance at an event.
So, what are the things, which come under the purview of this? Imagine the event venue for the conference, which you are organizing next Sunday. There would be hordes of arrivals, ranging from early ones (the punctual guys) to the latecomers. There would be attendees, who may try to bring friends along. There would be confusion regarding names – spelling mistakes, ID cards… Isn't that a little more than overwhelming? Well, to us it is, given the fact that, we have some other volunteers to manage it, based on our memories, notebooks, and discretionary abilities!
This is where one would ideally want to stop and imagine. What if, there would have been an easier way to go about it? What if, there would have been a tool at our disposal? Yes, there are many web-based event management tools, which help you with automating most of the tasks – registration, number-crunching, announcements, reminders etc. But what we need to look for here is a tool, which extends this support to the venue, on the very day and hour of the event.
What is relieving is the fact that we do have such help. The answer to event-day-woes is Explara's on-site point-of-sales (POS) system and entry management tool. It is the perfect solution to grapple the demons of on-venue chaos and transform it into an organized flow, which seamlessly integrates with the automated registration process. One can use it on one's Android or iOS devices. And what's more, it has offline support too. Bad internet shouldn't worry you any more.
Explara's entry management and on-site POS helps you in the following important tasks.
Ticket Sales:

You would mostly have some empty seats at the end. Then there would be those, who cancel at the last moment. There is always a scope of selling those tickets to others, who might have made the decision of attending at the last moment. What logic do you have to allow those audiences to slip out of your hand? Why would you want to lose out on those elusive last-minute earnings? Explara's POS tool helps you address exactly that. It helps you sell tickets through your mobile devices.

Entry Management:

With Explara's on-site tool, entry management has a different meaning. Yes, you need humans for that, but the risk of human errors and the need for the human effort is reduced by a thousand times. Barcode and QR code scanning automatically accounts for the attendance and validates each arrival.

Badge/Pass Printing:

You no longer need to have physical passes or badges ready and then waste a humongous amount of time in looking for the right match? That was crazy, wasn't it? Yes 'was', because Explara changes the game. It allows attendees to sync up and have their passes printed. It's literally as simple as that! Now, that's a certain game change.
The reasons, why you only need Explara and no other alternative for this crucial scenario, are its hugely augmented features. Let's look at them in detail.
Enables Collaboration:

In an event – mostly outdoor events – you typically have many physical entry-points, manned by different individuals. But that's all right. The Explara platform is built for collaboration. Irrespective of the individual POS device, which records a new sale, everything gets synced centrally. That solves a physical limitation of entry-control.

Offline Support:

As we already discussed, it really doesn't matter, if the internet connectivity is a little bad. The app still works. And the system will sync up the data as soon as connectivity is restored to the device. So, no worries about losing data or lack of coordination due to internet downtime.

Last-Moment Discounting:

Want to apply discounts in the last hour for more aggressive sales? Well, sounds like a sound business decision. Perhaps it is. But how do you implement it? With Explara, you can. We understand business and we take care to enable it too. You can apply discounts centrally, such that it gets implemented through all the disparate POS devices.

Centralized Control:

So many decentralized devices, working at the event venue, might be a little frightening in terms of organizational control. But no, it's nowhere near being a cause for worry. You can oversee every new bit of data on your central dashboard. You will have access to all the statistical reports for your analysis.
This sounds like a pretty comprehensive package to take holistic care of the in-venue entry and sales management. There doesn't seem to be a thing, which has been missed here. I would still like to hear your thoughts on the same.
You really don't even need to give us your Credit Card information to Try us out. Book our 30-minute platform demo today.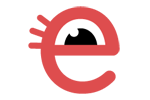 About Explara: SaaS Platform for Online Business, Event Ticketing, Membership Management, and Payment Gateway.
Our success in helping 100,000s of small & medium business to grow their revenue and solve business needs influenced us to expand Explara to become a multi-product business.
Comments
comments