Delve into a deeper-than-surface evaluation, and you will find event management to be pretty underrated. Everybody feels that he can do it. And why not? It looks so simple – all fun and play. Also, we can't envy people for having the scope of considering themselves, experts. Events are so frequent. But expert practitioners are less and expensive. As a result, we have this inefficient situation.
This sector of activities needs a breakthrough. It needs innovation in terms of how the entire business is conducted right now and Explara is a good answer to that. But for now, we are here with five essential things to do in order to ensure a hiccup-free event exercise in totality.

1. Freeze The Plan
This is something that you need to complete at the very beginning and then promise not to touch it at all! Yes, the plan needs to be the unchangeable bedrock, upon which the stability of the entire exercise would lie.
There are majorly three elements, which you need to fix at this stage. What are the objectives of the exercise? What are the tasks, which are supposed to be executed, to fulfill those objectives? And, what is the amount of money, which will be required, and which we can agree upon for the event or each task?
Sure, this can begin with the philosophy behind the objectives. But, ultimately, it needs to broaden out to become a detailed and precise description of what is required for the event in terms of efforts and money. And as we discussed, this is supposed to be absolute in its un-changeability. You can't afford to entertain any mid-of-the-course changes, let aside last-moment changes.
It is important to note that this is no different from a full-fledged corporate project. We need to factor in buffer time. Also, we need to plan the post-event activities such as surveys, so that a wrong assumption of less importance doesn't lead to laxity creeping in.
2. Prioritize
This is an aspect of the planning stage, which we just discussed. However, it has a significance of its own. Similar to any other group of activities, you will have no dearth of activities to reach your event objectives. However, the hard but pragmatic reality is the limitation of time at your disposal. This is where you need to realize that you have to prioritize.
So, we now know it for a fact that you can't do everything possible. Therefore, you need to find out a way to achieve your event goal successfully but at the same time, not exceed the efforts, time or funds at your disposal. Pick those activities, which are core and essential for the objectives. Negotiate times allotted to various tasks and various broad objective. If necessary, negotiate the necessity of certain objectives on the basis of operational feasibility.
3. Divide And Conquer
Now you have the plan and budget ready. You also have the corresponding list of tasks. Now is the time to move from ideating to operationalizing the event. This stage of execution also needs to be similarly well planned. Everybody should have their clear and unambiguous goals. There should also be no overlaps in the assignments.
One inevitable aspect of a project or operational unit is the tendency of things getting left out or unresolved towards the end. This causes a lot of extra stress towards the end of the execution phase. One effective way to address it is by dividing big timelines into smaller ones or longer deadlines into mini-components of the same. In this way, we get to deal with the last-moment-left-outs in a more distributed manner. We don't get all of the last-moment hiccups at the end of the project; rather we get them at various mini-deadlines. This takes away a lot of stress from the end of the execution phase.
4. Keep Following Up!
The juggernaut has been set in motion. The wheels are rolling. Individuals have started working on their assigned tasks in order to move towards their goals. So, is your work over now? Not at all! Until the last of the post-event exercises are done, you don't get to relax!
I'm sure individual assignees would be responsible enough. However, in any big system, there are always chances of errors – whether systemic or human errors. In spite of having relevant checks in place, an error-free paradigm is unthinkable. This is why, you need to constantly look into, whether the entire juggernaut is still moving in the right direction, if there are any mechanical glitches, if one wheel is a little unbalanced. If you find problems, you need to fix them and put it back on the right track. In simpler words, keep following up! Keep following up every executor to keep track of where the entire set of tasks is moving towards!

5. Use Technology
There is not much point in debating the fact that you need to incorporate technology into your events, similar to other facets of your life in entirety. You may be super-efficient humanly. But why should you waste your skills on petty operations, when you have the option of only having to take care of the higher level strategic needs?
There are many web-based tools, which can solve your problem. But more of them cater to one particular aspect of event management, or a few particular areas thereof. Which is why you need to try out Explara because it is another name for events. Explara is a holistic event management platform, which is your one-stop-shop for everything under the 'events-sky.'
This is a pretty effective list of essential unavoidables to conduct a successful event. However, I would look forward to more opinion on this and more suggestions on similar hacks. Also, I would like to know your experience with Explara.
Let us know your thoughts in comments, we may even release a discount for the best comment. Try us for free. Book a 30-minute demo today.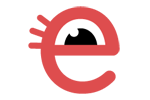 About Explara: SaaS Platform for Online Business, Event Ticketing, Membership Management, and Payment Gateway.
Our success in helping 100,000s of small & medium business to grow their revenue and solve business needs influenced us to expand Explara to become a multi-product business.
Comments
comments