Medical conferences are not everybody's cup of tea, and for more than one reason. Thankfully, every one of these reasons can be solved by paying attention to one very commonly neglected part of a medical conference – innovative production.
Barely a handful of medical conferences pay as much attention to production value as they're supposed to, which is probably why it is a rarity for medical conferences to even have a place in the news today.
It is unfair both to the organizers, the participants, and prospective patients if the path-breaking ideas shared at a medical conference are not amplified by equally path-breaking production.
Out of the handful of medical conferences that have really created measurable impact, we've handpicked the following four conferences whose execution itself was a clinical marvel:
A TED like medical conference
Where: TEDMED
When one thinks of the TED and TEDx experience, so many different experiential factors come to mind on a rush of pure happiness.
TED events are known for unparalleled stage design, ambiance, experience zones, audience engagement and other micro-activation that turn an inspiring talk into a TED experience.
TEDMED is different in no way, and is essentially the TED format optimized for a medical conference of epic proportions.
To know more about the production effort behind a TEDx event, click here.
Rappers + Music + Bundles of Creativity
Where: Dotmed, Dublin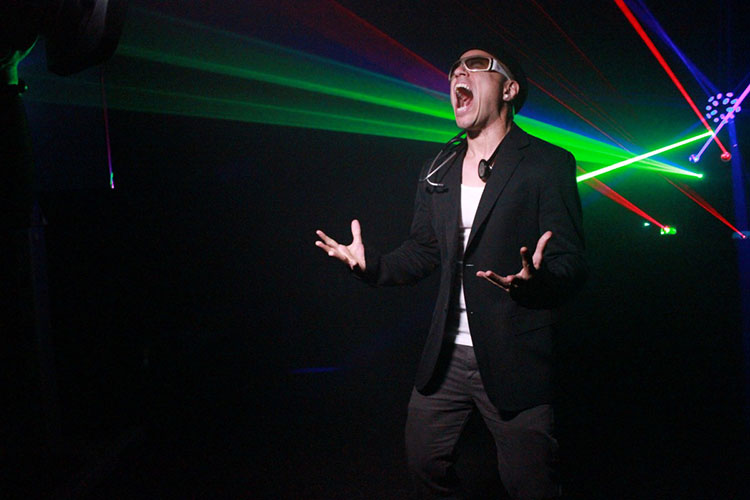 The Dotmed conference in Dublin always promises to be unlike any medical conference the world has ever seen, and they take their word quite seriously.
Dotmed is called Dublin's "creative medical conference" because it is exactly that, what with doctors rapping out their talks or musicians and comedians replacing more conventional methods of speech delivery at a medical conference.
If all medical conferences were as cool as Dotmed, medical conferences would be the new weekend plan.
Wilderness survival, in the heart of the wilderness
Where: Wilderness Medicine Conference
Nothing speaks "retentive value" more than learning a subject in the environment it pertains to. Taking ambient value into great consideration, the Wilderness Medical Conference in Lake Tahoe (California) teaches jungle safety and medicine in the perfect place – right in the heart of the jungle.
While wilderness medicine isn't the most common or pressing issue to be brought up in a medical conference, this examples speaks volumes of the value that overall ambient considerations can add to a conference.
When education meets vacation
Where: CME Global Medical Conferences
CME Medical Conferences are organized on the basis of one underlying principle – medical conferences work best when they're fun, and should feel like a vacation because nobody wants to use their free time doing more work.
That is precisely why CME conferences are timed and organized based on one thing – a great vacation. Usually organized just like a holiday in serene resorts and sometimes tropical destinations, CME Medical Conferences are an experience to remember.
They even have package offers for families, individuals, and children – just like a vacation plan!
More information on CME conferences: http://www.mceconferences.com/medical-conferences.php
Explara provides high quality end to end ticketing solutions that could make your medical conference one for the record. With experience in providing marketing and ticketing solutions for events all over the country, Explara has catered to more than a million customers over more than fifty thousand events! We have also provided high end solutions for some of the country's leading medical conferences – including OMICS International 3rd Biomedical Engineering Conference and Expo and the 5 day workshop on drug discovery technology. Our clients include the likes of TEDx, NASSCOM, and the Times of India – so get in touch with us to help make your medical conference the next big thing!
---
By DHRUV MENON
Comments
comments