Award events are one of the most popular types of events that many people like to attend.
The possibility of being a winner and receiving an award for your hard work under various categories is very gratifying. Whether these award ceremonies be for your employees, clients or sponsors, the impact it has on people is incomparable.
However, award events are also one of the most difficult ones to organize and plan. This is because organizers have to take care of the number of awards, the nominations list, the prices awarded and many more things. It is, therefore, a challenging task to keep everything in mind for conducting the most successful award event that everyone enjoys.
In this article, we will be going through some simple stages and steps that need to be followed for building your own award event!
1. Planning
Planning is the first and foremost step that is conducted during the start of something new. It is essential to have a plan or a basic idea on which your future action strategy can be built. If you wish to host or organize an award event, think about all the factors that need to be present in the ceremony. Create a checklist of all the tangible things that need to be arranged and everything that needs to be further planed.
Planning for further planning is very important to run a successful award event. A few things that you should not forget to add to your checklist are as follows:
Award Categories – Every award event must have different categories under which awards are to be distributed. These award categories must be able to encompass all the various aspects that are related to the topic of your ceremony.
The first thing that you need to do is to decide the number of award categories that you can have. Name these categories and then fix the number of awards in each category.
Make sure also to have a few important awards that will play as the main attraction and focus of your award event.
Timeline – Setting a schedule for your event is also critical. Therefore, you need to create a plan for when your nominations will be announced, the day of the award event and even the sequence in which these awards will be distributed.
Research – There must have been a few award events conducted just like yours, in the past, by you or by anyone else. Make sure that you put enough efforts to research about those events and find out the winners that were given the awards.
Also, make sure to check how these winners leveraged the recognition that
these awards granted them!
2. Nominations
Nominations are the most important part of your award ceremonies. Keep in mind that these nominated people are going to be your attendees! Therefore make sure to include as many people under nominations as possible. However, create a nomination list containing only relevant candidates in each category. Also, remember to do background research concerning their performance in recent times, so as to make sure to include people who do deserve to be nominated.
3. Organizing
After all, the planning for the number of awards and the nominations list is ready, it is time to organize the various other things without which no award function can be held. These are the venue, the equipment, the awards themselves, the grand prizes, etc.
Firstly, you need to search for the perfect day and date on which you can conduct your award event. This is important because you need to ascertain a few things before finalizing everything.
A few things that you need to keep in mind before finalizing everything are:
The availability of the participants on the said day.
If any other significant conference or event is around the same time.
The occurrence of any unwanted weather conditions on that day, etc.
All these factors play an essential role in deciding the number of attendees for your event. Other things that you need to organize are the grand prizes that will become the central attraction of the award event. The best way of doing so is by making sure that you arrange good sponsors for your event that are willing to invest for the award ceremony!
Also make proper seating, refreshments and entertainment arrangements for your guests to keep them interested for the duration of your event. Therefore, for suitable entertainment, do book bands, acts, gamifications and a good host for the night!
4. Collaborating
To host an award event, you need to bring /assemble several member/volunteers to manage the entire process. Define role & responsibility for each member, allot them responsibilities such as review nomination, bring co-reviewer, communication with the nominee, support needed during the evaluation process and automating /templatizing some part. You should check Submix By Explara for this. If your award event is expecting 1000s of nominees, you can't use any manual process or Excel sheet.
5. Marketing
Plan good marketing strategies for your event to advertise it efficiently. Marketing for any award event is one of the most crucial parts. You need to target the right audience and deliver them what they want and need by telling them what purpose you are trying to achieve by this award function.
A few purposes can be the upliftment and empowerment of specific sectors and the encouragement of new people in the industry.
Send out and popularise the nominations, to effectively excite everyone for the award. This will also make the nominated candidates feel more interested and honored. Also, post on social media, send invites to the right people, call in your sponsors to help you in doing so and also use traditional marketing techniques to get to more audience. Here are 35 tips to market your event for FREE!
6. Sell your tickets
Last but not least, create different types of tickets for your award event to attract all kinds of audiences! Different types of tickets can include VIP passes, general entry, special treats, and much more.
Selling these tickets at different prices can help you garner a significantly higher amount of audience than usual. If your marketing technique is on point, then selling your tickets will not be a difficult task!
Therefore, if you are going to build your award event, do follow these steps to master the technique or process of doing so! Make sure also to note all the lacking areas to keep in mind for future award events!
Cover image source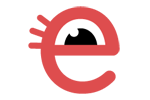 About Explara: SaaS Platform for Online Business, Event Ticketing, Membership Management, and Payment Gateway.
Our success in helping 100,000s of small & medium business to grow their revenue and solve business needs influenced us to expand Explara to become a multi-product business.
Comments
comments