Prolific People in the Indian Event Industry
Without further ado or any particular order:
Sabbas Joseph
Founder Director, Wizcraft International Entertainment Pvt. Ltd.
President, Event Entertainment Management Association (EEMA)
Sabbas Joseph is a known name and face in the entertainment and event world. He is the head of EEMA, and one out of three force behind Wizcraft where he was heading various divisions including, brand activation, sales & marketing.
Roshan Abbas
Managing Director, Encompass
Multi-talented Roshan Abbas has gained expertise in different fields of media including, Radio, TV, writing, direction, events, emcee, theaters and so on. His company Encompass, is a brand engagement company that deals with activation, content and events.
Harindra Singh
Chairman & Managing Director, Percept Ltd.
He is the mind behind the company Percept Advertising. The company currently offers various services including Public Relations, Events, Advertisements, Outdoor and digital media.
Vijay Nair
Chief Executive Officer, Only Much Louder (OML)
Vijay Nair is young, energetic and talented brain behind the company OML. Nair and his company came into limelight with the Bacardi NH7 Weekender. Previously, he worked as a manager of the popular Indian rock band, Pentagram.
Tarun Rai
Chief Executive Officer South Asia, J. Walter Thompson
Since January 2015, Tarun Rai has been the CEO of J. Walter Thompson's South Asia Region. Currently he leads company's branches located at India, Sri Lanka and Nepal.
Sanjoy K Roy
Managing Director, Teamwork Arts
Teamwork Arts is a film, theater and TV show production company run by the National Award winner, Sanjoy K Roy. Till the date, the company has produced more than 1000 hours of films and TV shows.
Malavika Banerjee
Director, Kolkata Literary Meet
Kolkata is known for its love for literature, and following the same passion and enthusiasm every year The Tata Steel organizes a literary meet. It features various speaker from different verticals of life. The entire process and the event is headed by Malavika Banerjee.
M L Wadhwa
Chairman & Managing Director, TAFCON
For more than 20 continuous years Wadhwa has tremendously contributed to the Indian Exhibition Industry. As a token of appreciation, Executive Committee of the Indian Exhibition Industry Association (IEIA) honored M L Wadhwa with a 'Inaugural IEIA Lifetime Achievement Award' on the occasion of 2nd IEIA Open Seminar 2012.
Peter Kerkar
Director, Cox and Kings Limited
From the position of General Manager to the member in the Board of Directors of the company, Kerker has achieved it all with his continuous dedication and talent. For two consecutive years Kerker is appointed as the Director of the company, Cox and Kings Ltd.
Martin D'costa
Chief Executive Officer, Seventy Event Media Group (70-EMG)
Director, India Bike Week, Zambhala
Established in the year 1995, Seventy Event Media Group is one of the world's leading experts in the event planning sector. Currently, the company runs from two locations in the country, Delhi and Mumbai.
Jaideep Singh
Sr. Vice President, Viacom 18 Media Pvt. Ltd.
Business Head, Integrated Network Solution
Jaideep Singh is a successful and powerful businessperson in the Indian entertainment industry. Shows like, Comedy Central's Chucle Festival, VH1SuperSonic falls under his bag of creativeness and art. In his entire career he has worked with a wide range of companies including, JK Tyres, Radio Mirchi, and CII.
Rajiv Jain
Chairman, Chief Executive Officer, Rashi Entertainments
With the thought organizing an unorganized sector, Rajiv Jain created his company Rashi Entertainment in the year 1999. Presently, the company successfully deals with various verticals including, corporate and wedding.
Ashish Hemrajani
Founder, Chief Executive Officer, Bigtree Entertainment Pvt. Ltd. (BookMyShow)
BookMyShow is one of the India's major online ticket booking website. The online portal is user friendly and allow all users to book tickets of their favorite events, movies and tickets for other major happenings in and around the city.
Viraj Jit Singh
Chief Marketing Officer, Kidzania
A Doon School alumni Viraj Jit Singh joined Kidzania in March 2012. Recently he received 'Most Talented Marketing Professional' at the Corporate Excellence Award. Singh began his career in 1997 as the sole distributer in India of the brand, Wilson Sporting Goods. Post that, he worked with ESPN start sports, Reliance Broadcast limited and Viacom18.
Santosh Panda
Chief Executive Officer, Explara
An alumni of Manchester Business School, Santosh Panda, is the man who conceptualized Explara. Previously Panda was associated with eBay, UPCO and British Broadcasting Corporation (BBC).
Nikhil Chinapa
Head, Submerge Music
Nikhil is amongst known face in the music industry. His company Submerge Music brings all the prominent international DJs to India. His list of DJs includes, Alesso, Deniz Koyu, Tiesto, Above & Beyond, Swedish House Mafia and there are many more to count.
Rishu Singh
Founder, Enuui.Bomb
Image Source
Enuui.Bomb is a newly launched label that started in the year 2004 from Mumbai India. Rishu Singh, and his company holds a series of nights at different locations in Mumbai. The concept the label began with the concept of mixing tapes that moved to managing artists from the music industry.
Sartaj Anand
Founder, Egomonk
http://egomonk.com/wp-content/uploads/2011/12/Sartaj.jpg
Sartaj Singh is an experienced entrepreneur who aims to leave a positive impact on billions of human lives. His creative vision and art is not limited to his brainchild, Egomonk, but he is also associated with several other companies including, TED, and +SocialGood.
His company, Egomonk is a consultancy firm that advises organizations on various sections, strategy, branding, marketing and technology by utilizing tools like, media marketing and gamification.
Yashraj Akashi
Senior Ambassador, TEDx
Yashraj Akashi at TEDx acts as a regional leader who helps the organization to spread the reach globally. TEDx is an international community that celebrates all local-driven ideas and concepts by elevating them to the global stage.
Arundathi Nag
Founder, Managing Trustee, Sanket Trust
Sanket Trust is the creation of famous South Indian actress and theater artist, Arundhati Nag. It is one of the most popular trusts that opt for various event companies to organize their annual theater festival in Bangaluru. Presently, the trust is headed by the veteran actor Girish Karnad.
Ajit Ravi
Founder, ChairmanPegasus Events
An actor, director, comparer, editor of Unique Times Magazine, he is an all-rounder who runs a successful company named, Pegasus Events. He launched Pegasus Events in the year 2005 that is currently based in Mumbai. Like Ajit Ravi, his company also deals with all types of event managements, starting from corporate to conferences or product launches.
Ranjit Raina  
Managing Director, Brandwidth Events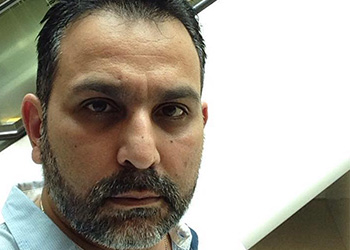 Ranjit Raina, an entrepreneur who believes that his consumers and customers come first. With this thought, he has gained tremendous amount of applause and success for his career. Previously he was engaged with Encompass Events Pvt Ltd where he served for more than 9 years as the COO of the company. His company aims to provide innovate marketing concepts to their clients.
Mirza Baig
Co-Founder, Eblitz
A management graduate from the Symbiosis Institute, Mirza Baig started his career as a businessman by launching an event company with his partners. He aims to provide his services to each company presented in the market with his creation Eblitz. In a short span of time, the company has gained enormous growth. It has witnessed more than 400 shows/events across the country. Presently, the company is engaged with various international artists and groups.
Harish Babu
Managing Director at Impresario Event Management India Ltd.
Ajit Ravi is the driving force behind Impresario Event Management which deals with different genres of events. From road shows, product launches, sports events to musical nights they organize everything at a large scale.        
Gaurav Dhall
Managing Director, TIC Events Group
With continuous innovation, creativity and experience Gaurav has successfully steered the direction of his thoughts into his own company, TIC Events Group. The company aims to deliver creative solutions through their events and marketing.
---
By Kirti Ray Sarkar
Comments
comments