The global event management software industry that was valued at USD 5.63 billion in 2015 has been growing at CAGR of 10.3% and is expected to reach USD 9.19 billion by 2020.1 As technology permeates every domain of event management, it can be used to increase efficiency in planning, sourcing, coordinating, budgeting and marketing all kinds of events. Here's how you can use the range of functionalities offered by an event management software in different events:
Seminars and conferences:
The corporate and education sectors have been the leading adopters of event technology. While multinational companies are conducting global meetings through video conferencing technologies, universities are using the very same tools to make quality education more accessible. Event planners are using apps with inbuilt messenger systems that allow participants to submit questions, inputs, and suggestions. The host or the event planner could then choose the most relevant and pertinent questions to discuss during the meeting and save the rest for later.
Trade shows:
Organising trade shows involves coordinating with a massive number of attendees, vendors, sponsors, and participants. Event management software and apps can reduce efforts spent on mundane administrative tasks so that the event manager makes faster strategic decisions, spends more time on revenue-generating tasks, has a realistic view of the entire organization process, builds better budgets, and leaves no gap in communication.
Sports:
Viewing sporting events has become a different ball game altogether as stadiums and other venues are using emerging technological tools to make sporting experiences immersive and delightful for fans. Several sporting teams and venues are developing event mobile apps to engage with fans during live events. These apps come with a variety of useful features that could help spectators get traffic information, find parking spots and restrooms, check-in and locate their seats, order food and beverages, watch high-definition slow-motion replays and close-ups, and even buy merchandise.
Entertainment:
The on-demand entertainment segment has been growing exponentially in the last few years. As advertisers and media companies are adapting their content to changing viewing habits, event management experts are also changing the way attendees can participate in their events. Today, event planners are increasingly using event apps to sell tickets, merchandise and offer virtual attendance to participants who cannot make it all the way to the venue. These apps also help in gathering valuable data of participants that helps event planners increase revenue leads and organize better events in the future.
Weddings:
Several technological tools right from drone photography to light projections have dominated the landscape of weddings. One of the coolest new tech-trends on the floor is an app that allows the crowd to project photos clicked on the event floor – so that the couple and all other attendees don't have to wait till the next day to see all the cool or funny memories made on the wedding day.
Product Launches:
Event management technological tools are making product launches more impactful and engaging by helping clients reach a global audience through social media, webcasting and live streaming. Event planners are also introducing customized event apps that carry all kinds of information on the product and even enable live audience polling so that clients get instant feedback on their product.
Board Meetings:
Meetings of the senior management and board members are staid and confidential affairs that involve discussions on game-changing discussions that could share the future of the company. In such cases, mobile event apps could enable board members to participate in meetings and take down important notes from any corner of the world.
Festivals:
Music, dance and cultural festivals are often associated with uncomfortable tents, long bathroom queues, lack of charging points and WiFi connectivity. Event planners are attempting to resolve these challenges by introducing smart tents with several amenities such as smart fridges, custom virtual reality content, a security camera, and Wi-Fi hotspots.
Private Events:
Organising birthday parties, anniversaries, dinners and other private events can be a complex affair. Recognising these challenges, a restaurant in Philadelphia introduced a cloud-based private event management software that allows seamless communication between the restaurant management and clients. The tool eliminates paperwork and sends changes in contracts, menus, and décor to clients on a real-time basis through mobile notifications. It gives the restaurant management have a fair idea of how busy the day would be, which helps in sales projections and inventory management. It also gathers valuable data on their customers' tastes and keeps an accurate tab on the restaurant's cash flows.
The growth of event management technology is all set to drive the future of the industry. Globally, nearly USD 500 billion is being spent on events every year, with 500 million people attending these events. The scale and scope of event management technology are paving the way towards different practices and ethics that could help promote transparency in the industry. As budgets swell and events become more complex, event planners must explore the potential of event management software to increase efficiency and return on investment.
1Event Management Software Market – Growth, Trends, Forecast – (2017 – 2022), Mordor Intelligence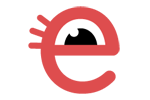 About Explara: SaaS Platform for Online Business, Event Ticketing, Membership Management, and Payment Gateway.
Our success in helping 100,000s of small & medium business to grow their revenue and solve business needs influenced us to expand Explara to become a multi-product business.
Comments
comments