Events are one of the most flexible ways to promote your business. Before going ahead, have you planned your business goals? Business goals are much beyond than increasing revenue; it can be increasing leads for your business or it can be about spreading awareness about your business. Events are one of the major tools which can help you achieve these business goals or targets. How? Let's understand it in more detail:
Your Brand Message Through the Events
Events are a brilliant way for your business to create or reinforce your brand message transparently, accurately, and in detail. For example, it can be useful to create launch events for industries like publishing, lifestyle, and fashion. People who attend your event can easily understand the value of your brand and products. The event gives you an opportunity to speak about your business, its culture, and benefits to a group of people who have your attention.
Lead Generation
Industry-specific trade shows, conferences, and exhibitions are a great way to capture leads, where you can showcase or give a demo of your product or service. One of the simplest ways to measure the effectiveness of your event at a trade show is to examine how many leads were generated. Further, your sales team can follow up the leads to put them through your sales funnel and track how many leads were converted to contracts and business benefits from these contracts.
In case, you are not actively looking for leads or new clients, you can choose to use the event for competitor analysis, networking and/or simply for the observation of the upcoming trends in your industry.
Educate your audience
If your goal is to bring awareness about your industry or your product, then you may choose to educate your audience through your events. Though the indirect goal is to get clients, the major goal can be to facilitate sharing of ideas and knowledge about an industry. You can take an example of new industries like Blockchain – you are required to educate people about the entire market, the technology, and the possibilities of opportunity for them, and only then can you pitch your solutions and demonstrate their benefits. For many such industries, before you target your sales pipeline, your audience must be educated about your market. In such cases, organize conferences, panel debates, lectures and exhibitions to achieve these types of objectives. When it comes to promoting your product directly, your approach can be straightforward – educate your audience about how they can use new features of your product and how it makes their life easier.
Retention
Any business would love to have high retention rates, which leads to high customer lifetime value and a long-lasting customer relationship. Consider an event as a date –Create a remarkable, astonishing and beautiful memories for your participants. A great first event or meeting, just like a first date, is key to making long-term associations and to build long-term relationships. If you focus on the emotion that is being delivered during the event, it increases your retention rates and your attendees can easily relate to the emotions. Recognize the key people during the event and use your event as a way to say 'Thank you".
Open Day
Another unique way of promoting your business through events is to choose a location and organize an open day event. This way you can let people know about your business and your customers or people feels connected to your brand and business. They feel that they know about your business and what all you do. In fact, most of the potential customers would love to know more about what goes into the background and make them more likely to buy from you. It also makes the brand more human.
These are just a few ways how organizing events can help you grow your business in multiple ways and dimensions. No matter for which objective you choose to organize an event, Explara is a one-stop solution for your event management needs.


Author: This blog post has been contributed by Aditya Khanduri. We thank him for sharing his thoughts via the blog on our platform.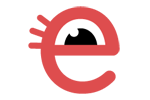 About Explara: SaaS Platform for Online Business, Event Ticketing, Membership Management, and Payment Gateway.
Our success in helping 100,000s of small & medium business to grow their revenue and solve business needs influenced us to expand Explara to become a multi-product business.
Comments
comments