It is mandatory to have an online presence when you are planning an event. Planning an event has a different approach now. Digital access has a major impact on any business. Digital access is more important than ever – every age, gender, and demographics can easily access information available online. Digital age demands to move away from traditional tips and techniques to enhance the promotion of your business. To make your space in the digital world with good credibility, you must have a website and mobile application. Your clients, leads, and prospects would like to see you online. Traditional approaches to advertising events are ineffective now and moreover, you can reach a wide range of audience if you are considering a website and a mobile app. Let's go deeper and understand why one should consider a mobile app and a website for their event:
Increases your business credibility
Potential customers love to see your updated website and a strong digital presence. Your business foundation is directly proportional to your business credibility which also makes you better than your competitors. Your event website and mobile application, not only gives updated information but increases your business credibility. In case, you are a home-based business without having bricks and mortar address, consider having a professional digital setup without a second thought. Your website and mobile application are enough to create your presence and then people can easily be directed to your events. Your event loses credibility if you don't have an online presence. Keep your customer needs in mind and properly design and build a responsive website to provide potential customers with great user experience. If you want to make this process of creating an event website or app easier, and for any other need you may have while organizing an event, you can contact Explara.
Showcases your work
Best way to showcase your work related to your event, before, during and even after the event, to attract people is the mobile application and website. You can easily showcase your portfolio, gallery, and details about previous or upcoming events. You can use social media channels also to showcase your work but social media controls the way you interact with others and what your followers see, whereas your own application won't put any restriction about showcasing your event details. In this way, you take ownership of your own stuff. Moreover, it increases the chances of more customers and you can easily maintain the database of your subscribers.
Keeps your clients engaged
An app is the easiest way for your attendees to find information conveniently and also makes the experience engaging. It also reduces printing costs and increases chances for more sponsorship opportunities as attendees are much engaged with the app during the event. Event Organizers get an opportunity to offer an intuitive way to interact, share brochures and enhance their association in a more straightforward manner. You can gather data about the participants and later use it post-event to identify leads and partnerships.
Helps in the flawless schedule
It is obvious that your attendees would love clear and accurate information about your event. In recent surveys, it is found that your schedule must be accessible to your clients, which they can customize according to their choices and preferences. Having an app or a website helps you make sure that all information is timely communicated to all attendees. This ensures that the event is well organized and smooth. It also enhances the attendee's experience during the event.
Real-time analytics
Data is like oil In this day and age. When you have data about your customers and leads, which is tangible, it leaves greater scope for you to enhance your campaigns and promotions. Digital set up is the easiest way to get insights about your customers, leads or visitors on your mobile application and website. Through your applications, you can easily track real engagement, downloads and who all are interested in your event. You can also evaluate the attendee's experience during the event and post the event. Your chances of closing business deals will be 5x when you know how and when to retarget your potential clients' thanks to their digital footprint on the app & website.
These are some of the reasons your event needs a standalone website or an app. It helps your brand & event have credibility, provides you with the opportunity to better engage with your audience and ensures a smooth experience for the attendees.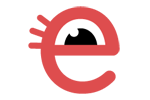 About Explara: SaaS Platform for Online Business, Event Ticketing, Membership Management, and Payment Gateway.
Our success in helping 100,000s of small & medium business to grow their revenue and solve business needs influenced us to expand Explara to become a multi-product business.
Comments
comments