According to AdStage, in 2018 some 68% of B2B marketers used in-person events for lead generation initiatives. This number is only continuing to rise, particularly as marketers place priority on lead quality over quantity.

Also, there are some fundamental reasons maintaining a presence at events is great for B2Bs: exposure, brand awareness, and lead generation.

There are other practical benefits as well. In a digital age of e-commerce platforms and ever more online channels, events afford a great opportunity for B2Bs to meet potential buyers face to face and educate them about their product or service.

At live events, Businesses can show potential customers the latest technological updates and demonstrate how their products interact with other systems. That goes a long way to easing pain points on the purchase path.

But there are even more strategies B2Bs can use to leverage live events to maximize their potential. We look at some that are viable now and will continue to be in 2020 and beyond.

Maintain a presence at many events
While event fees and geography might prohibit your business from establishing a presence at most conferences and live events, you should still try to attend as many as possible. And don't be picky about the type of events you attend. Consider everything, from product launches and networking events to gala ceremonies and job fairs.

Maintaining a constant presence at live events will do wonders for your brand awareness and lead generation. You'll only maximize this potential by attending those events that align with your marketing goals. Another good tip is to search out conferences that cover a wide array of B2B sectors so that there are marketers from various industries under one roof.

Create relevant landing pages
When you have the details of your event, the next step is to create an event website. Embed video content and post regular blog content to help advertise the event. Make sure there's a countdown on the homepage letting people know clearly how many days are left until the big day. Any and all keynote speakers you're working with should have a speaker page, too.

Promote via multiple channels
This is an opportunity for your marketing team to really shine. The goal is to generate the Fear of Missing Out factor (or FOMO, if you like). Today's audiences, particularly millennials, prefer the overall experience to the product. Around 8 in 10 participate in live events each year, often as a direct result of interest generated by social pressure—that fear of missing out.

To achieve this buzz, you'll want to market across a variety of channels and social media platforms. Entice your audience with promotions like the first 100 registrations get a free entry ticket. Or do giveaways of swag and/or tickets to exclusive after parties. This will create a sense of urgency, as no one wants to miss out on a good deal.

Do a live video stream
The writing is on the wall and a live video steam is all but mandatory for events. Case in point: according to EventBrite, 96% of event creators plan to stream live video this year. That's because many of those aforementioned social-media platforms are relying on video. Facebook Live, for example, has over two billion monthly visitors.

That's to say nothing of YouTube. It isn't merely a clip sharing site anymore—it's now the second-most popular search engine after Google. It's imperative to take advantage of these realities.

Raise your follow-up game
According to that same round-up of statistics from EventBrite, 78% of event creators say email marketing is their most effective marketing tactic. And they aren't wrong. 91% of folks check their email every day and 66% of consumers have made a purchase directly influenced by email.

Now, what this means for your event follow up is simple. Immediately after the event, create lists from all the emails you acquired (hopefully you had sales reps on the floor or in the booth harvesting emails from prospects), and import them into your marketing automation software. Then send follow-up emails no later than three days after said event.

Look at this as the beginning of the lead-nurturing process via email. Be prepared to play a long game. And for any leads that don't convert eventually, shift your strategy to re-targeting them via social media.

Conclusion
If all goes according to plan, your live events will come off without a hitch and result in conversions. But besides follow-up strategy, there's one more thing you need to do: look at relevant KPIs to properly gauge your event success. Vital KPIs include total registrations, gross revenue, attendee satisfaction and engagement, social media mentions, speaker page engagement, total check-ins, cost-to-revenue ratio, and total customers acquired.

Focus on those, and you'll know down to a science if your event strategies paid off.
These insights are shared by Scott Miraglia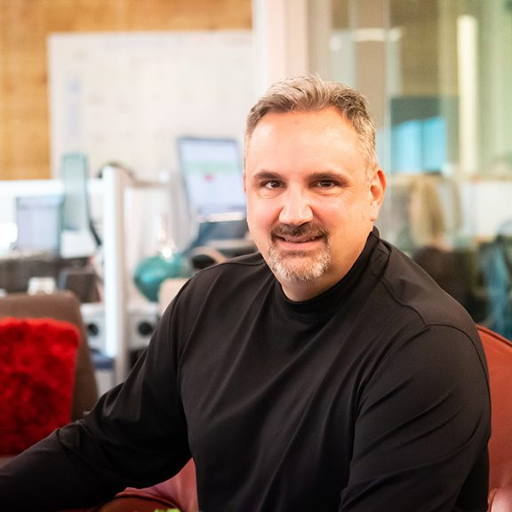 Scott is the CEO of Elevation Marketing. He is a balanced risk-taker with nearly three decades of experience starting and growing advertising and marketing agencies. His business acumen is matched with a drive to build creative teams that thrive in open, collaborative work environments. Scott seeks out the best creative individuals, not only to provide quality service to clients, but to also help shape the future direction of Elevation Marketing. He remains dedicated to helping his talented teams develop unique and effective integrated marketing programs that help employees realize their full potential while serving up impressive business wins for clients.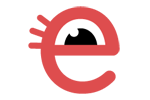 About Explara: SaaS Platform for Online Business, Event Ticketing, Membership Management, and Payment Gateway.
Our success in helping 100,000s of small & medium business to grow their revenue and solve business needs influenced us to expand Explara to become a multi-product business.
Comments
comments