The Woodstock Music & Art Fair, colloquially known as Woodstock, is probably one of the most iconic moments in human cultural history. Most rock music enthusiasts would be aware of it as the single most milestone event in the field of music.
The festival, which took place between August 15 and August 17, 1969, on a dairy farm in Bethel, New York, was a 3-day music festival (it spilled over to 4 days) of rock, folk, blues, jazz and psychedelic rock music.
Some might wonder what all this uproar is about a rock music festival – something that is a very common occurrence in today's day and age. The reasons for why this event is of significant historic importance are aplenty; the two most important of which are the artists and the audience.
The Woodstock festival had a star studded artist line-up –The Who, Janis Joplin, Creedence Clearwater Revival, Jimi Hendrix, Santana, Jefferson Airplane to name a few –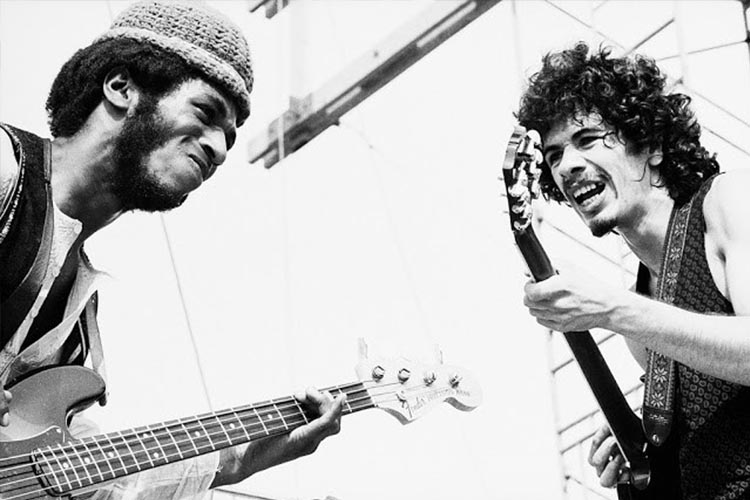 These are household names and legends in the history of rock music. With the who's who of artists performing, word spread out and people from all over the country headed towards the festival.
Initial expectation was about 200,000 people but about 500,000 showed up for the festival. That definitely sounds like a dangerous situation where things can easily get out of hand.
The audience became equally important
Despite a congregation of half a million people, it was one of the most peaceful and non-violent gatherings, people helped one another as they braved bad weather conditions, helped others in need since all connecting roads were blocked by traffic jams for tens of miles and there was almost no reported case of violence.
The peaceful and accommodating nature of the people brought to light the hippie culture to the mainstream media.
99 Problems, but a Venue ain't one
Despite the runaway success and its cultural significance that has lasted even to this day, the event had several shortcomings and glitches on the part of the organizers that could have proven disastrous.
To start with, the 4 key organizers – Michael Lang, John Roberts, Joel Rosenham and Arthur Kornfeld – were in disagreement regarding several crucial planning elements.
Until the Venue became one
A month before the event, the original scheduled venue refused to host the concert leaving the organizers in a frightful state.
All their promotional material already carried the now cancelled venue and them looking for a new venue just weeks before the concert. The large influx of audience forced the organizers to change the structure of the event from a profit making one to a free concert.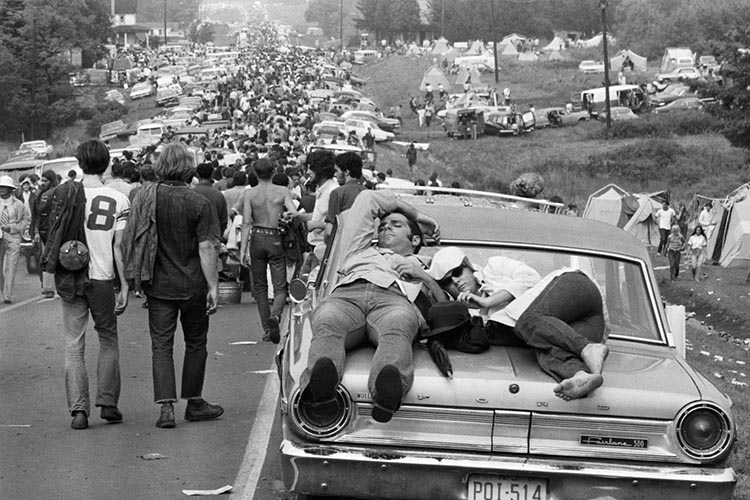 They had very little time to prepare so there were no fences to control the entry of concert-goers and the overwhelming intake caused a shortage of food and water supplies and sanitation problems for attendees.
When it rains, it pours
To add to all this, a bout of thunderstorms briefly halted the concert and people had no means to shelter themselves and no access to immediate medical aid. Recreational drugs were used openly by almost the entire crowd with surprisingly just one case of death due to overdose. It took several weeks to clean up the privately-owned venue post-event.
From the perspective of an event organizer, these are the exact 'what if's' and nightmares of everything that could go wrong at an event.
Meticulous planning is at the crux of event organizing. There is so much one can learn from an extraordinary event of this scale.
Most of the unavoidable impediments can now be controlled using several technologies and media channels at our disposal and using methods such as event updates, phase-wise ticketing, clear rules and do's and don'ts, accounting for weather conditions, appropriate permits from concerned authorities, written and signed contracts between all partners and stakeholders can keep most problems at bay.
Tools like social media, instant messaging can be used to avoid miscommunication and general confusion. Crisis management and flawless prep is sacrosanct to the planning of any event and rightfully so.
---
By Asha Manivasara
Comments
comments